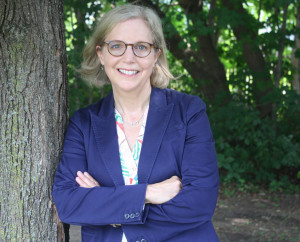 Deborah Coyne is committed to building a better Canada. As a lawyer, university professor, constitutional activist, public servant, writer and mother of two children, her skills and hard work have placed her inside the great public debates of our times.
Deborah grew up in Ottawa, and attended Queen's University in Kingston for her undergraduate degree in Economics and History. After completing a law degree at York University's Osgoode Hall, Deborah earned a Masters of Philosophy in International Relations from Oxford University. Upon her return to Canada, Deborah practiced law before embarking on an active public policy career that included the Business Council on National Issues, the 1986 Ontario Insurance Taskforce and the law school at the University of Toronto.
Beginning in 1987, Deborah became a leading figure in the constitutional debates concerning the Meech Lake Accord and the referendum on the Charlottetown Accord. In addition to mobilizing the engagement of individual Canadians in the process, she was a co-founder of the Canada for All Canadians Committee and the Canadian Coalition on the Constitution.
She went on to be a member of the Canadian Immigration and Refugee Board and the Ontario Health Professions Appeal and Review Board, and the Ontario Health Services Appeal and Review Board.
Deborah Coyne was the federal Liberal candidate in the riding of Toronto-Danforth in the 2006 general election, and a candidate for the leadership of the Liberal Party of Canada in 2012-2013.